Fundraising Concierge Pricing
Fundraising Concierge Pricing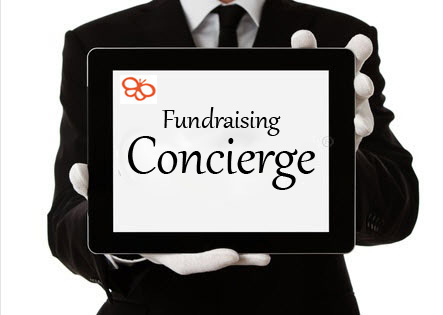 End-to-end Campaign Solution
$249 one-time set-up fee; $1,000 per campaign.
Free use of donation and email software.
What you get:
- Pre-launch meeting to gather information, create fundraising goals, and discuss campaign strategy
- Strategic campaign
- Branded donation page (s)
- Donation widget for your website and other email communications
- Custom email template
- 2-5 emails per campaign as is appropriate to your organization's unique needs and goals; additional emails (such as monthly newsletters can be purchased for $250 each)
- E-mail campaign segmentation
- Assistance in editing email(s) and subject line(s) (one edit per email)
- Weekly progress report with expert insights and recommendations.
- Export at end of campaign.
- Post-campaign summary meeting
FAQ's
Can we use our own donation software? Yes. We can provide you with a tracking widget so the Fundraising Concierge can track the progress of the fundraiser and adjust the campaign strategy apporpriately.
Will it cost more if my campaign lasts over one month? No. Your fee is for the duration of your campaign, whatever that timeframe may be. The average length is typically between 3-6 weeks.
Can we use our own email design? Absolutely! Just send us a sample email in the design you like and we will replicate it for use in your campaign.