Fundraising Concierge - How It Works
Fundraising Concierge: How It Works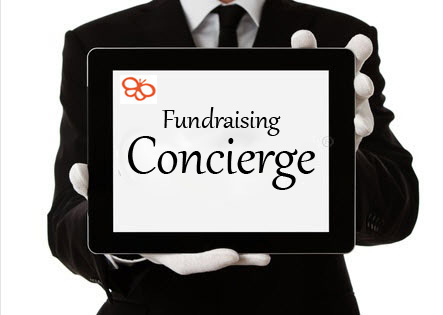 Pre-launch
· Your concierge will meet with you to discuss your campaign goals and other campaign specifics.
· A campaign plan will be created specifically for your organization. The campaign typically involves between 3-5 email communications (initial emails and segmented follow-ups).
· You will provide your logo, supporter email list for the campaign, and a draft of your email copy with photos and/or video for the first email.
Email Campaign
Your Fundraising Concierge will:
· Upload your supporter email list(s) for use in campaign email communications.
· Create custom email list segments for more specific targeted campaign emails.
· Create branded campaign email template.
· Assist in copy-editing campaign emails.
· Test and send all campaign emails (Our whitelisting efforts are superb. Our Sender score is 99.5%, which means more emails end up in inboxes than the generic mass email providers).
· Create a branded 'reply to' email address to receive supporter feedback.
Donation
If you prefer to use your own donation tool, we'll provide you with a tracking widget. Otherwise, we'll:
· Create branded donation page(s) in alignment with your campaign goals. Click here for donation form features and options.
· Set-up your PayPal standard payment processor account (if you don't already have one) and plug into our branded donation pages for a seamless experience.
· Create a trackable donation widget for use on your website and email communications; this provides insight about where donors are coming from for use in current and future campaign strategies.
Consultation, Insights and Reporting
· Your Fundraising Concierge will be monitoring the progress of the campaign and will provide you with regular updates and recommendations for how to enhance results.
· Provide website 'call to action' advice and technical assistance, if needed.
· Provide private URL to your donation reports.
· Provide ongoing progress reports, insights and recommendations.
· Provide a post-campaign data file.
· Provide a post-campaign results and insights report with recommendations for future fundraising efforts.